Trans Adriatic Pipeline




Adresse :

Lindenstrasse 2

Ville :

Baar

Code postal :

6340

Pays :

Suisse

Tél. : +41 41 747 3400
Fax : +41 41 747 3401
Site internet : https://www.tap-ag.com/

Description (Fr) :

Trans Adriatic Pipeline (TAP) est une JV créée dans le cadre de la conception et de la réalisation du pipeline de gaz Trans Adriatique qui transportera le gaz depuis le champ Shah Deniz II en Azerbaijan jusqu'à l'Europe.



Description (En) : TAP will transport natural gas from the giant Shah Deniz II field in Azerbaijan to Europe. The approximately 870 km long pipeline will connect with the Trans Anatolian Pipeline (TANAP) near the Turkish-Greek border at Kipoi, cross Greece and Albania and the Adriatic Sea, before coming ashore in Southern Italy.

TAP's routing can facilitate gas supply to several South Eastern European countries, including Bulgaria, Albania, Bosnia and Herzegovina, Montenegro, Croatia and others. TAP's landfall in Italy provides multiple opportunities for further transport of Caspian natural gas to some of the largest European markets such as Germany, France, the UK, Switzerland and Austria.

TAP will promote the economic development and job creation along the pipeline route; it will be a major source of foreign direct investment and it is not dependent on grants or subsidies. With first gas sales to Georgia and Turkey targeted for late 2018, first deliveries to Europe will follow approximately a year later.

TAP's shareholding is comprised of BP (20%), SOCAR (20%), Statoil (20%), Fluxys (19%), Enagás (16%) and Axpo (5%).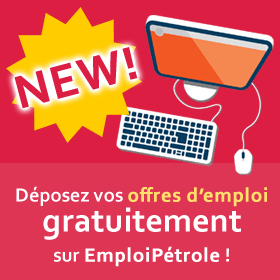 Rechercher une entreprise
Les dernières entreprises dans l'annuaire d'Europétrole



Pour enregistrer votre entreprise cliquez ici