SBM OFFSHORE




Adresse :

Evert van de Beekstraat 1-77

Ville :

Amsterdam

Code postal :

1118 CL

Pays :

Pays-Bas

Tél. : +31 20 2363000
Site internet : https://www.sbmoffshore.com/
Effectif : 4350

Description (Fr) :

Société de services offshore et de fourniture de FPSO (Floating Production, Storage and Offloading)



Description (En) : SBM Offshore provides floating production solutions to the offshore energy industry, over the full product life-cycle. The Company is market leading in leased floating production systems with multiple units currently in operation and has unrivalled operational experience in this field. The Company's main activities are the design, supply, installation, operation and the life extension of Floating Production, Storage and Offloading (FPSO) vessels. These are either owned and operated by SBM Offshore and leased to its clients or supplied on a turnkey sale basis.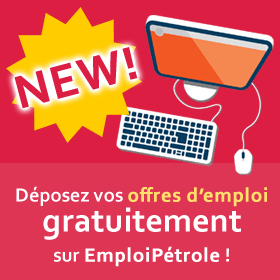 Rechercher une entreprise
Les dernières entreprises dans l'annuaire d'Europétrole



Pour enregistrer votre entreprise cliquez ici