Nord Stream




Adresse :

Grafenauweg 2

Ville :

Zug

Pays :

Suisse

Tél. : +41 41 766 91 91
Fax : +41 41 766 91 92
Site internet : http://www.nord-stream.com/

Description (Fr) :

Nord Stream AG est la société créée pour la construction et l'explitation d'un pipeline de gaz qui travers la mer Baltique vers l'europe.



Description (En) : Nord Stream AG, based in Zug, Switzerland, is an international consortium of five major companies established in 2005 for the planning, construction and subsequent operation of two 1,224-kilometre natural gas pipelines through the Baltic Sea.
The five shareholders of the Nord Stream consortium are OAO Gazprom, Wintershall Holding GmbH (a BASF subsidiary), E.ON Ruhrgas AG, N.V. Nederlandse Gasunie and GDF SUEZ. The majority shareholder OAO Gazprom holds a 51 percent stake in the pipeline project. Leading German energy companies Wintershall Holding GmbH and E.ON Ruhrgas AG hold 15.5 percent each, and the Dutch natural gas infrastructure company N.V. Nederlandse Gasunie, along with the leading French energy provider GDF SUEZ, each hold a 9 percent stake.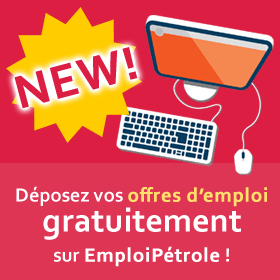 Rechercher une entreprise
Les dernières entreprises dans l'annuaire d'Europétrole



Pour enregistrer votre entreprise cliquez ici