Lundin Petroleum




Adresse :

Hovslagargatan 5

Ville :

Stockholm

Pays :

Suède

Tél. : 46-8-440.54.50
Fax : 46-8-440.54.59
Site internet : https://www.lundin-petroleum.com/eng/

Description (Fr) :

Lundin Petroleum est une société suédoise indépendante d'exploration et production qui intervient principalement en Europe et en Asie du Sud-Est.



Description (En) : The Lundin Group of companies which includes Lundin Petroleum AB, has been involved in Exploration, Development and Production operations in a number of the major oil and gas provinces of the world for almost 30 years. Throughout its existence the Lundin Group has been active in Qatar, United Arab Emirates, Oman, Papua New Guinea, Malaysia, Vietnam, United Kingdom, Libya, Sudan, Albania, Somalia and Russia to name but some of the countries in which the companies have had operations. The group has historically operated the assets it has been involved in and this continues to be the strategy and strength of Lundin Petroleum AB. It's operating experience and capability has been gained in exploration, development and production phases of assets.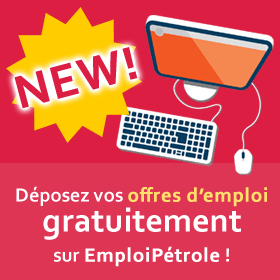 Rechercher une entreprise
Les dernières entreprises dans l'annuaire d'Europétrole



Pour enregistrer votre entreprise cliquez ici